This page is still under Construction.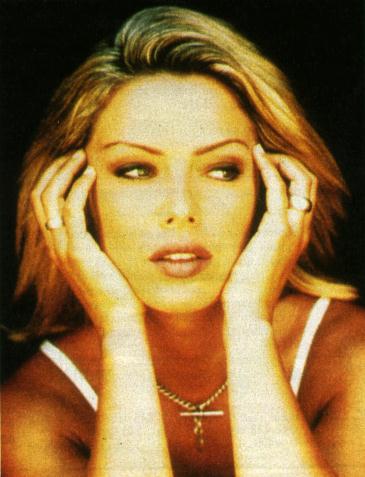 ---
Love is holy, don't forget it
It will heal you, if you let it..
Love will strip you, leave you naked
Love is sexy, love is sacred.

---
Kim Wilde Is a very cute and wellsinging female artist from England. I have met her personally when she gave a consert here i Stockholm for a couple of years ago, and that proved what I allready guessed, that she is a wonderful and nice girl.. I also been a member in her official fanclub for a couple of years, but I thought that it was too expensive and wasn't worth it :( BUT.. I still like her music, byt I personally think that her lates CD ('Now & Forever') is a big step backwards from her album 'Love is' (-92) Wich I think are one of her best. If you wanna discuss Kim, or maybe have some LP/EP/CD/Singles with her for sale, (For example I still looking for 'Catch as catch can') , feel free to Email me !

Jerome's Kim Wilde page - Worth a visit!


The American Kim Wilde Homepage.


Teases And Dares - The Kim Wilde HomePage

---

Back to the homepage.
---